New Address:
Santa Clara County Government Building West Tasman Campus
130 West Tasman Drive San Jose, CA 95134
All phone numbers and other contact information will remain the same. See "Contact Us" information on the right side of this page for details.
Most assessment business can be conducted through our online services, email, or phone.

Driving Directions
Proceed either north or south on highway 101
From highway 101 turn west on Great America Pkwy in Santa Clara
In 1.1 miles, turn right onto Tasman Dr.
In 1.6 miles, turn right into the 130 & 110 Tasman driveway.
The Assessor's Office will be on the right and free public parking will be on the left.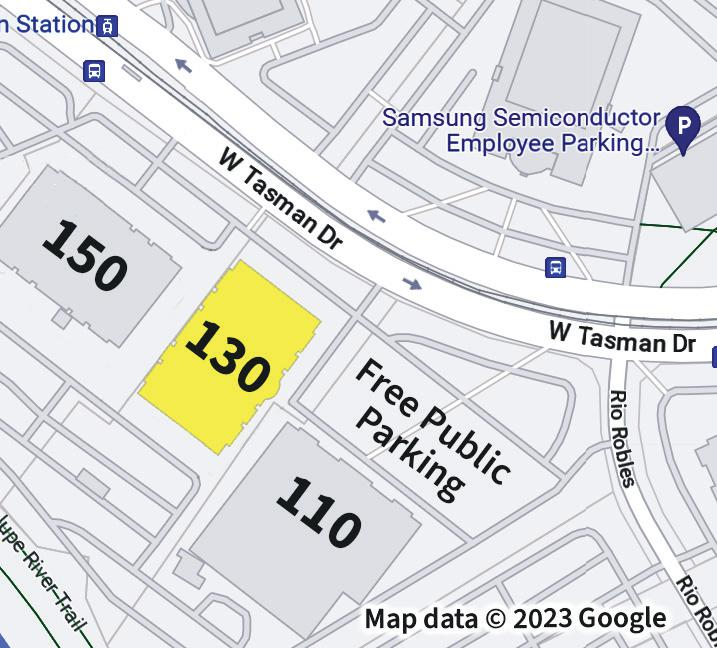 The Department of Tax and Collections
is moving September 11, 2023
New Address:
Santa Clara County Government Building
West Tasman Campus
110 W. Tasman Dr., San Jose, CA 95134
Department of Tax and Collections website
The Office of the Clerk Recorder
is moving October 23, 2023
New Address:
Santa Clara County Government Building
West Tasman Campus
110 W. Tasman Dr., San Jose, CA 95134
Office of the Clerk Recorder website