Commercial Owners Seeking Temporary Property Tax Reduction for 2021-2022
The Santa Clara County Assessor's Office is preparing to respond to the impact Covid-19 has had on commercial property (land and buildings) values. The Assessor's Office has the authority to temporarily reduce property tax assessments in accordance with Proposition 8 if the market value—as of January 1—falls below the 2020 assessed value. Proposition 8 only allows for temporary reductions on land and buildings. However, tenants, such as hair and nail salons or restaurants, may receive reductions through a property owner in accordance with their lease.
Owners of commercial property (land and buildings) were requested to provide data by February 26, 2021. Those that provided data by this date will be prioritized for review. However, data will continue to be accepted up to August 1, 2021. Below are examples of the requested industry-specific data. This information will be used by the Assessor's Office to evaluate potential opportunities to reduce 2021-2022 property taxes for commercial properties most impacted by Covid-19.
To apply for a reduction, applicants are encouraged to have the above data compiled electronically prior to completing the on-line application below.
To watch the workshop, download the presentation or see additional information about the Webinar go to Proposition 8 Commercial Owners' Workshop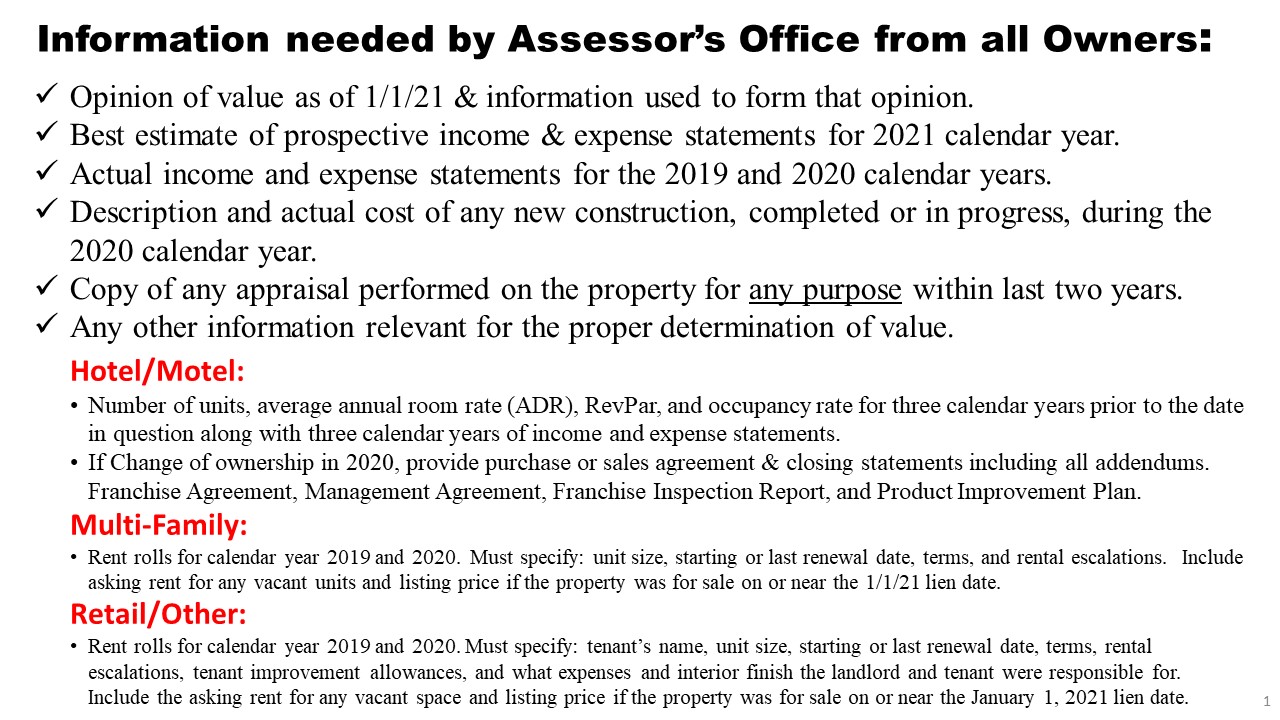 ---
Related Links:
Decline In Value Request
Attachments:

Proposition 8 Hospitality Letter for temporary reduction

Proposition 8 Property Tax Workshop Media Release

Proposition 8 Other Commercial Owners Letter for temporary reduction