Commercial Owners Seeking Temporary Property Tax Reduction for 2021-2022
The Assessor's Office has the authority to temporarily reduce property tax assessments in accordance with Proposition 8 if the market value—as of January 1—falls below the 2021 assessed value. Proposition 8 only allows for temporary reductions on land and buildings. However, tenants, such as hair and nail salons or restaurants, may receive reductions through a property owner in accordance with their lease.
Data will continue to be accepted up to August 1, 2021. Below are examples of the requested industry-specific data. This information will be used by the Assessor's Office to evaluate potential opportunities to reduce 2021-2022 property taxes for commercial properties most impacted by Covid-19.
To apply for a reduction, applicants are encouraged to have the above data compiled electronically prior to completing the on-line application below.
To watch the workshop, download the presentation or see additional information about the Webinar go to Proposition 8 Commercial Owners' Workshop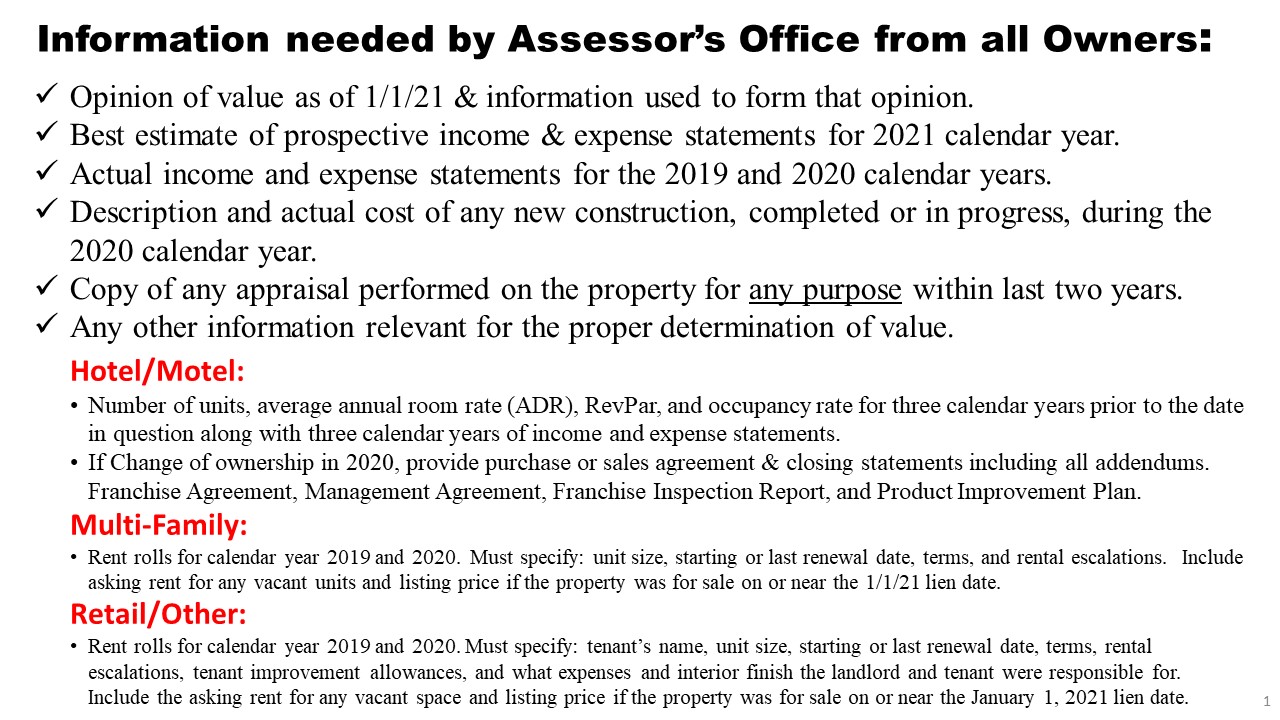 ---
Related Links:
Decline In Value Request
Attachments:

Proposition 8 Hospitality Letter for temporary reduction

Proposition 8 Property Tax Workshop Media Release

Proposition 8 Other Commercial Owners Letter for temporary reduction