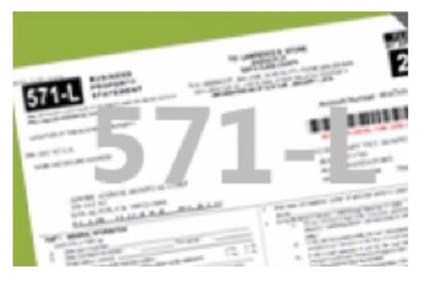 Owners of business personal property are encouraged to join the nearly thirty thousand taxpayers who have opted to file their property statement electronically by going to https://efile.sccassessor.org/. By filling on-line you are choosing a "green" alternative that maximizes efficiency for your business and the Assessor's Office saving all of us time and money.
As in the past the process to file electronically is secure and fast. Most e-filings can be completed in about 15 to 30 minutes. When you or your representative has completed the form you'll receive an immediate, on-line confirmation of your filing. In addition, you'll have the ability to print a copy for your records.
In addition to popular features such as the ability to e-file construction in progress (CIP), the Assessor's Office is also pleased to announce in 2014 several new exclusive features for taxpayers who file on-line including:
Past property statements now on-line. For taxpayers who have filed electronically in any of the years since 2010 you can now log in and download those property statements as well as the 2013 value summary
BIN numbers are not changing. Unlike past years the BIN number for each account will not change annually. While the assessor's will continue to mail the Account and PIN number to protect your privacy, if you have your Account number and PIN from last year you can file immediately.
Nearly all businesses can file electronically including new, expanding or businesses that have moved. If you moved, have purchased a business, or added a new location before January 1, 2014, the Assessor's Office will mail, upon request by the business owner, a BIN for the new account. To request a BIN, send an email with your account number, mailing address and contact information to This email address is being protected from spambots. You need JavaScript enabled to view it..
In addition, as a benefit to taxpayers who filed online, the Assessor's Office makes available for download a special report documenting the underlying basis for the enrolled assessed values. This report is specific to your company and shows the costs by categories as reported on your property statement, the valuation tables applied to each of these categories, and the extended assessed values that result in the full cash value (FCV). It also shows the mailing and situs address, the associated parcel number, a summary of the past four years of enrolled values and comparison to last year.
If you have questions please visit our helpful FAQ section at https://www.sccassessor.org/index.php/faq/general-questions. If you need to contact us, please email us at https://www.sccassessor.org/index.php/about-us/email-the-assessor-s-office, or you can send an email to This email address is being protected from spambots. You need JavaScript enabled to view it..
Related Articles: